Individually-customized, but built with standard components.
At GCI Refrigeration Technologies, our custom air condensing chillers accommodate a diverse range of industrial applications. Our DH chillers are available in both air-condensing and water-condensing designs.
Air Condensing Chillers
Designed and built by GCI for the most demanding applications, DH Series Icewagon™ chillers are dependable workhorses with a broad range of capacities. Each chiller is built to order with standard components and additional features to ensure reliable operation in critical applications.
Types of Air Condensing Chillers
In addition to our Icewagon™ DH Series air condensing chillers for heavy-duty industrial use, we also manufacture low-temperature air condensing chillers (below -30°F) and extra-low temperature industrial air condensing chillers (below -75°F). Each type of chiller features its own customizable models for specific industrial applications.
As the specifications and dimensions of our products are subject to change, this information is for general purposes only.
Since 1958, our customers have trusted us to provide reliable refrigeration products for their industrial needs. For more information about our DH Series Icewagon™ air condensing chillers, call GCI Refrigeration Technologies at 225-926-6950. If you're ready to request a free quote, fill out our online form.
FEATURES
Steel Frame and Covers: A compact, structural steel frame helps protect your air condensing chiller from impact damage, and removable steel panels allow access for routine inspection and maintenance. The frame includes casters or mounting pads.
Dual Compressor Option: DH chillers can be equipped with two compressors—a dual-circuit evaporator and a dual-circuit condenser—and wired for lead-lag performance. This allows one or both systems to operate depending on the seasonal heat load, which provides greater flexibility and can conserve electricity. Using a PLC control, complete dual systems within the same machine can offer total redundancy for critical applications. Three and four compressor models are also available.
Drop-in Condensers: DH Series chillers feature this unique modular type.
Hot Gas Bypass: This feature delivers more precise temperature control by eliminating the constant on-off compressor short-cycling that results in excessive component wear and unnecessary power usage.
Job-specific Evaporators: GCI will fit our own Coilmatic™ high-efficiency evaporator, a special low-flow evaporator, or a space-saving brazed plate evaporator based on your application.
Secondary Coolant Loops: A frequently selected option for DH Series air condensing chillers is a secondary loop, an additional heat exchanger installed within the chiller between the evaporator and the process. This component may be necessary to reduce the possibility of freezing the evaporator when ethylene glycol or methanol services are the primary coolant and water near 32°F is the secondary coolant. It may also be ideal when the secondary coolant is deionized water, oil, or thermal fluid, or when a large temperature drop is required. Secondary heat exchangers are fully enclosed in the air condensing chiller frame and may be brazed plate, plate and frame, shell and tube, or another design. Secondary pumps and tanks are also common.
Stainless Steel Pump and Tank: Available for a wide range of coolants, stainless steel offers complete corrosion resistance, and the centrifugal-circulating pump has a high-efficiency impeller, centerline connections, mechanical seal. Vented tanks serve thermal purposes.
Brazed Copper Piping: Extending throughout GCI air condensing chillers, our brazed copper piping is fully insulated, features bronze valves, and provides longevity, structural integrity, and protection against rust. Piping is optional for deionized water or food applications, stainless steel, or CPVC.
Microprocessor Control: Controls include an easy-to-use digital thermostat in °F or °C, plus high- and low-pressure refrigerant gauges, pump pressure gauge, tank sight tube, and internal refrigerant sight glass. A remote interface is optional, and extra digital thermometers are available.
Safety Package: This feature includes a high/low refrigerant pressure safety switch, pressure relief device, motor overload protection, line and control circuit fuses, and pump switch interlock.
ChillersDirect™: As another benefit to help keep your investment to a minimum, you'll deal directly with our factory for your air condensing chiller customization. Our experts will help you select the right features so your chiller is just right for your application.
Ready-to-install: We fully assemble and test all Icewagon™ air condensing chillers to your operating conditions before they leave our plant. Installation is simple, but we encourage you to contact us if you need assistance.
Extra Options: Outdoor and split systems are available on low and extra-low temperature air-condensing chiller models to -50°F.
APPLICATIONS
Customized air condensing chillers from GCI Refrigeration Technologies are built for rigorous industrial applications, including:
Food
Pharmaceuticals
Biotechnology
Plastics and rubber
Chemicals
Metalworking
Nuclear Science
Confidentiality Notice
This drawing and information contained herein are the exclusive property of Scientific System LLC and shall be returned upon demand and shall not be reproduced in whole or in part, disclosed to anyone else or used, without written consent of Scientific Systems LLC.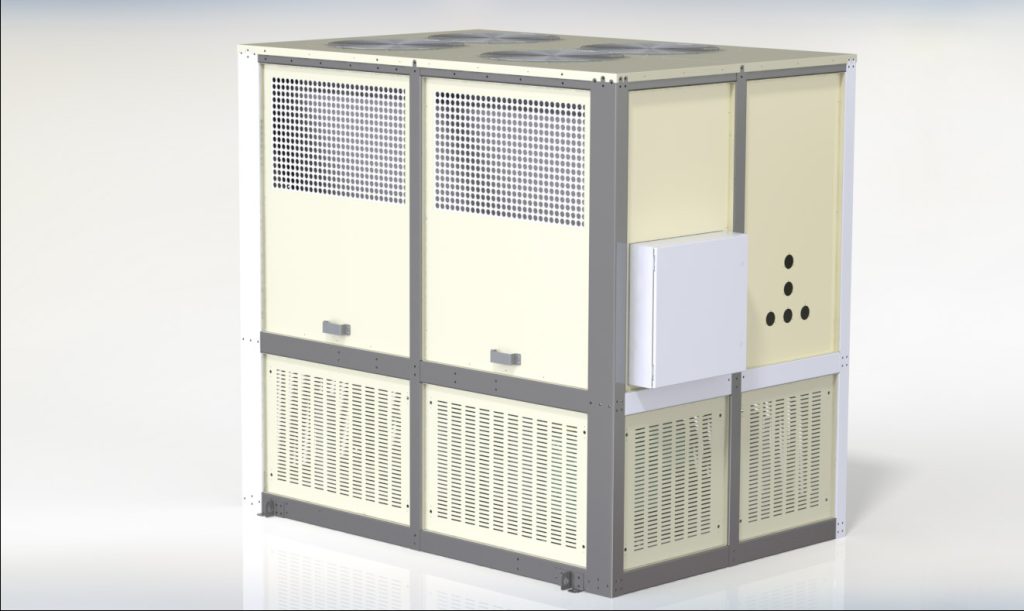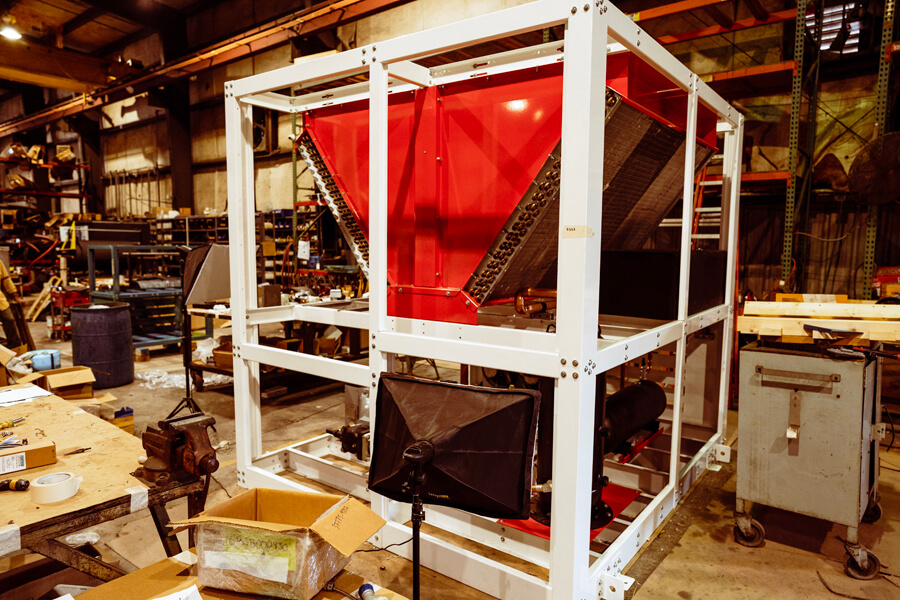 Fill out and email to sales@scientificsystem.com
---