Reliable Cooling For Sub-Zero Applications
Designed and built by GCI for applications requiring unusually low temperature cooling, the LT and XLT Series Icewagon Chillers perform down to -130°F, well below the operating limits of standard machines. Suitable for soap molding, chemical and polymer processing, printing, ceramic manufacturing, vapor recovery, laboratory apparatus, cryogenics and other specialized applications, these subzero chillers are available in both water and air condensing models in a wide range of capacities.
GCI low-temperature process chillers are constructed to be tough, compact in overall size and floor footprint, easy to maintain, and accessible for servicing. The standard LT and XLT models incorporate the same premium features of our heavy-duty portable chillers and have a proven reputation for workhorse performance. Custom low temperature process chillers can be built to customer specification with additional capabilities for specialized low-temperature applications.
GCI is continually upgrading its products. As such, oil specifications are subject to change without notice. Call us at 225-926-6950 for more information on low temperature process chillers and to get help determining your chiller requirements.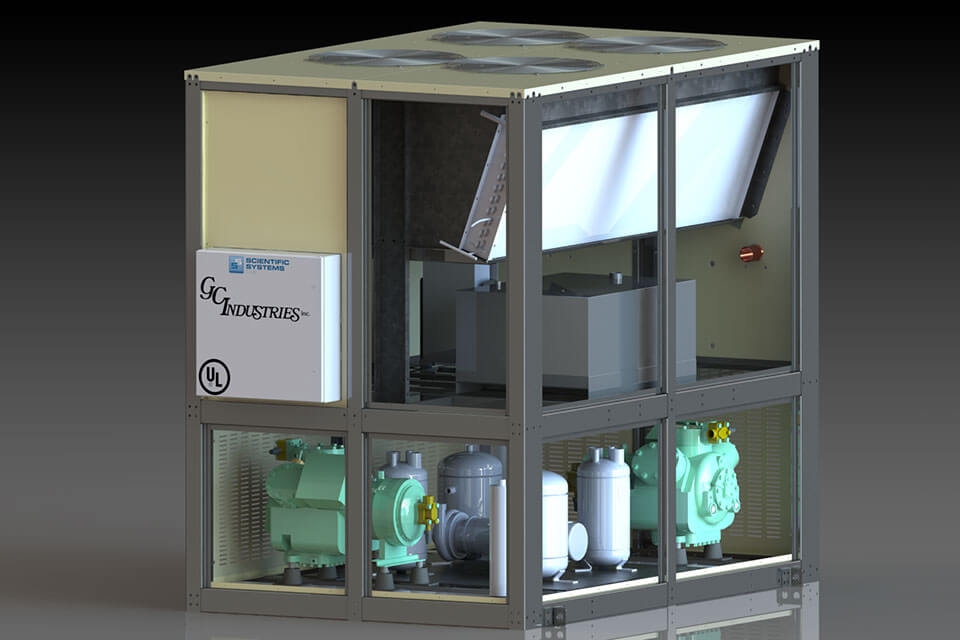 Standard Design And Construction Features for Low Temperature Process Chillers
The following systems, features, and materials of construction are standard in all LT & XLT Series Icewagons:
Optional/Custom Features for Low Temperature Process Chillers
Using the twenty models in the LT & XLT lines as building blocks, we can custom assemble a low temperature process chiller with a combination of features and systems required for almost any low temperature cooling application. Opportunities include the following: