Total Custom Engineering to Meet Your Application
When a standard machine will not meet your particular application, GCI lndustrials can build the exact custom industrial chiller you need. Our standard building blocks can be combined in unique ways to meet your requirements in a cost-effective way.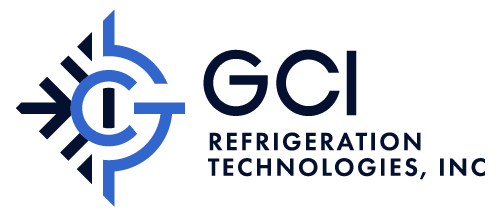 ---
You may require a custom industrial chiller for any of the following reasons: for resistance to corrosion; for physical configuration of a machine to fit your installation; for special controls, instrumentation or electrics relating to your application: for special components (pumps, motors, compressors, tanks) providing different capacities: for unusual temperature requirements; for unique safety features; for company specified paints and finishes.
We have more than 30-years' experience understanding diverse customers' differing requirements, so we have a strong base from which to offer our services. Working closely with our customers, we design, build, test and deliver custom industrial chillers to remedy each and every cooling need that we consider to be within our capability.
For help in determining your custom industrial chiller requirements, call us at 225-926-6950.
Custom Design Features of Custom Industrial Chillers
Custom industrial chillers are ordered primarily for the following features: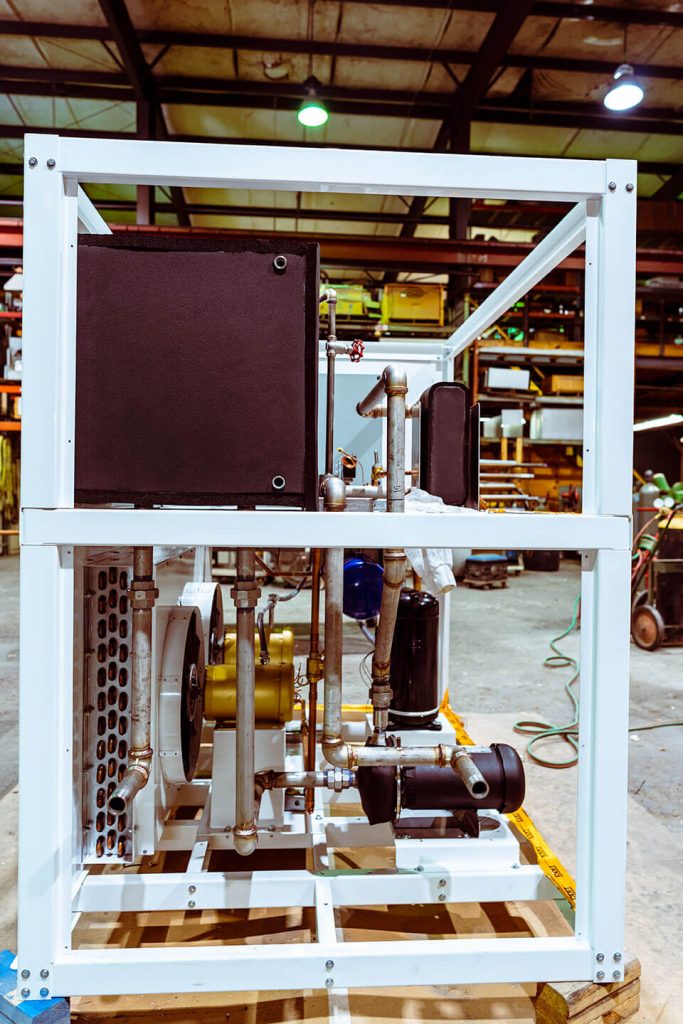 Corrosion Resistance to the Environment
By using stainless steel frames and covers; and to the coolant by using exotic materials to prevent corrosion of the coolant circuit. Though GCI standard custom industrial chillers employ all stainless steel and copper in contact with your coolant, specialized materials are available – cu pro-nickel for use with sea water, plastic piping or stainless steel for deionized water.
Special Controls
Custom industrial chillers can be controlled in unique ways. Remote sensors can monitor process parameters and control the cooling to make the process operate in the optimum manner. Remote controls allow placement of custom industrial chillers in distant locations, whereas the controls can remain in a more convenient place.
Special Temperatures
Virtually any temperature range that you can envision can be accommodated.
Dual Refrigeration Systems
Two complete refrigeration systems (dual compressors) can be fitted for those applications with widely varying loads or where redundancy (back-up) is important.
Unique Configurations
If your application requires a physical configuration that is different, GCI can accommodate individual needs. For instance, a customer once asked for a workstation arrangement required by a machine tool manufacturer for cooling a high-speed spindle. Other unique configurations include designs to fit inside the customer's system.
Special Electrical Specifications
Explosion-pyroelectric are necessary for situations where the custom industrial chiller must operate in hazardous atmospheres. Where hazardous conditions always exist (Div. 1 specification), special electricals are mandated. When the hazardous conditions do not always exist (Div. 2 specification),purged or pressurized electrical enclosures offer the required safety at reasonable cost.
Unusual electrical specifications for custom industrial chillers can include uncommon voltages, sealed systems for "wash-down" applications in food operations, etc.
Special Pumps
Self-priming pumps or pumps of unusual metallurgy can be specified; or pumps can be fitted with special motors or impellers to provide high pressure or high flow.
Standard Options
More easily produced than a custom industrial chiller, a standard GCI chiller can incorporate any of the following options at modest cost:
Special paints and colors
Outdoor installation packages
Special temperature controllers, digital or analog
Special instrumentation
Mounting clips or casters
Remote switching
Large/small tanks
No tank
Arranged for once-through cooling
Additional safety switches: low flow, low temperature, high temperature, low water pressure, etc.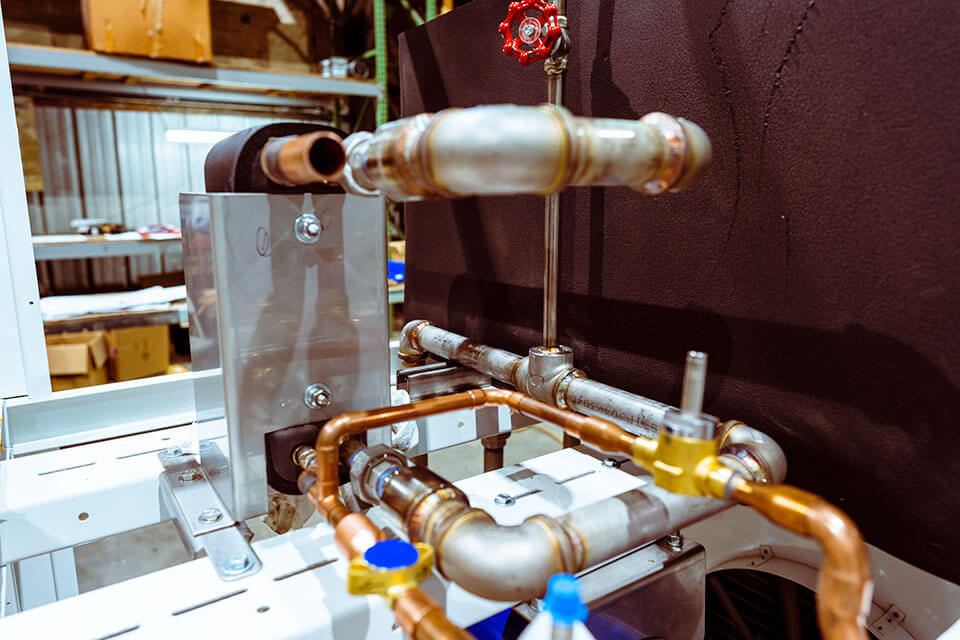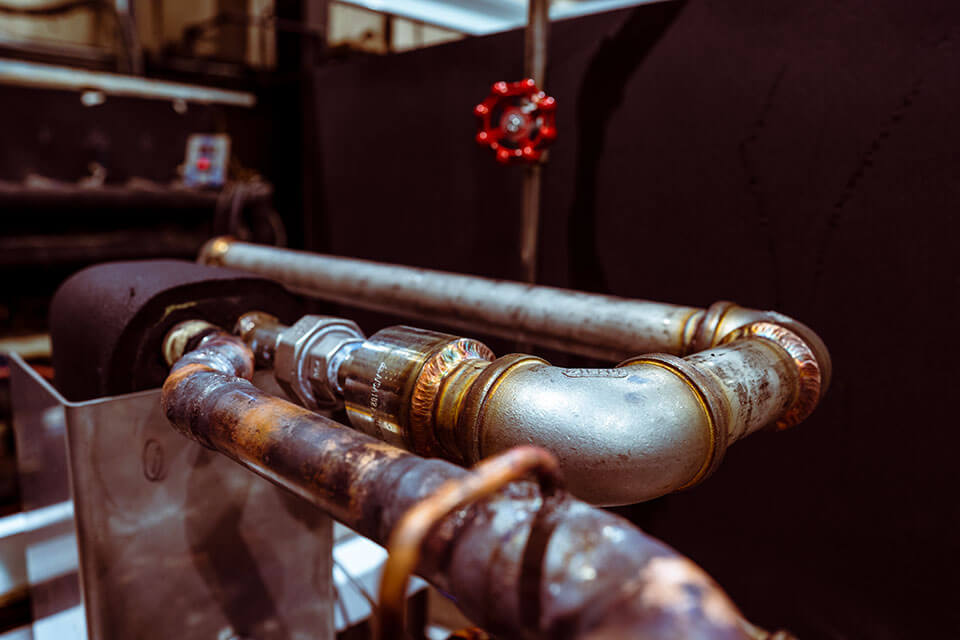 We're ready to help you determine the correct capacity for your custom industrial chiller.
How to Specify a Custom Industrial Chiller
Temperature – The primary specification to be determined is the coolant temperature required. Whatever temperature the process requires. the coolant will normally have to be 5°F to 20°F cooler. Does your process need +50°F or -50°F? Capacity How many Btus per hour or minute (or watts or KgCal) are needed? If you do not know, we can help you derive that figure. Often the amount of cooling desired can be ascertained from the power consumption: For example, cooling down a kettle that was heated by a 3000-watt heater for an hour is likely to require 3000 watts of cooling to re-cool in an hour.
Some rules of thumb are:
1,000 walls = 3,413 Btu
1 horsepower = 2,545 Btu
Cooling or heating 1 pound of water 1°F = 1 Btu
Cooling or heating 1 gallon of water 1°F = 8.3 Btu
Cooling or heating 1 gallon per minute of water flow by 1°F = 500 Btu/hr
1 refrigeration =12,000 Btu/hr
Special Materials for Custom Industrial Chillers
If the coolant must be deionized water, you will need all stainless steel and/or plastic construction. Sea water requires cu pro-nickel. Some food or medical applications will require stainless steel exteriors. Tell us your parameters. Coolant Flow and Storage – The heat transfer coolant (normally water or water and anti-freeze) may require:
High-pressure to achieve the needed flow through tiny passages
High flow to achieve the required turbulence
Large tank as a thermal flywheel or shock absorber
---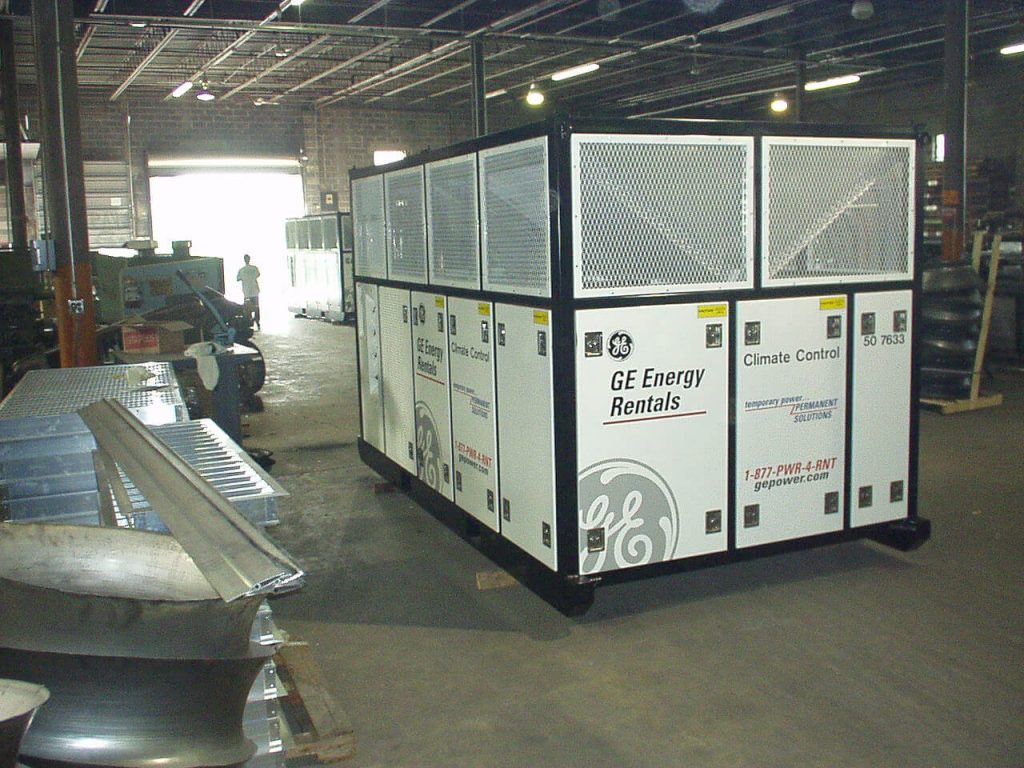 The Physical Configuration of Custom Industrial Chillers
Does your application require a special configuration? Custom industrial chillers can be tall and thin or long and low. They can be built for indoor or outdoor location or can be split systems. We look for you to tax our abilities with your requirements. Our challenge is to design and build cost-effective custom industrial chiller to dependably meet your special needs.
Customers for GCI Custom Industrial Chillers Include: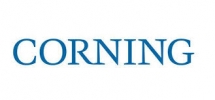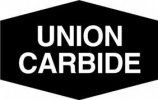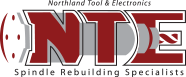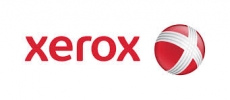 AT&T
Abbott Laboratories
Allen Bradley
Armco
Cincinnati Milacron
Corning
Dart Container
Dow Chemical
E.I. du Pont de Nemours
Fischer N.A.
FMC
Ford
Fresnel Optical
General Electric
General Motors
W.R. Grace
Hercules
Hershey Foods
Himont
Hoechst Celanese
ICI Americas
Lily Cup
Monsanto
Motorola
Nordion International (AECL)
Olin Pratt & Whitney
Procter & Gamble
Seagate Technology
Solo Cup
Stanford Linear Accelerator Center
Sweetheart Cup
TRW
Union Carbide
United Technologies
US Naval Research
US Army R&D Center
Weldon Machine Tool
Whitnon Spindle Div., GMN
Xerox