Industrial Custom-Made Air Conditioners
---
In 1965, Scientific Systems saw that our clients needed more industrial HVAC options, so we began offering industrial custom-made air conditioners. Industrial HVAC can get very complex based on the customer's needs. We set out to offer what the big manufactures of commercial grade HVAC equipment didn't offer: True Heavy Duty Industrial Equipment. To put it simply, we can build exactly what you need and want.
Our engineers will meet with you to find out exactly what you need, and we will design your equipment accordingly. We build the most robust industrial HVAC systems from the ground up. With an extensive range of options, custom made air conditioners is what we do.
All built in the United States of America.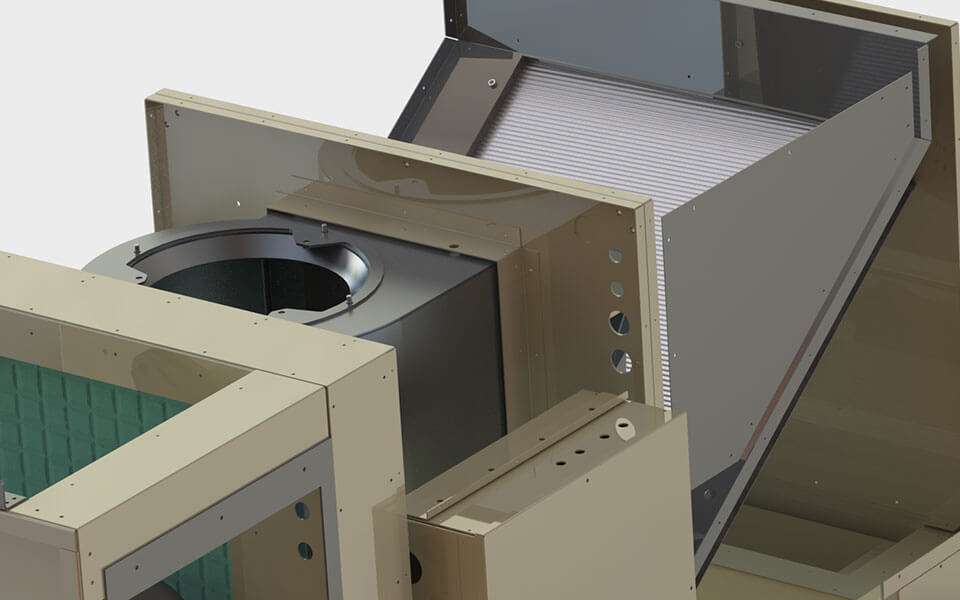 If you're not sure exactly what you need, call us. One of our engineers can personally walk you through the process to help you determine your needs.