Trusted Custom HVAC Solutions
Just as portable and temporary buildings have become a main stay in our world, so has the need to condition the environment within them. Scientific Systems has been filling this need for over 57 years.
If you require added HVAC to a building a wall mount unit is one of the simplest and most cost-effective ways of doing so. These units can be configured in multiple ways to meet your needs.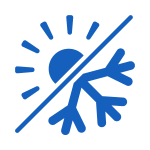 Harsh environments
Extreme weather conditions from the hot deserts to frigid north.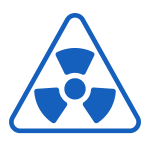 Hazardous environments
Refineries, Oil Drilling platforms, Plants and Munition sites.
Cost Effective HVAC with Bard Unit Conversions
One of the cost-effective ways that we offer is what we call a BARD unit conversion.
These bard conversion units are completely self-contained with everything being mounted to the wall, no condensers sitting on the ground with copper lines and electrical running to and from the units.
With these BARD wall mount units, we can off from 1 to 5 tons of cooling with or without heat.