Vertical AC Units – 1.5, 20, to 100 Ton Capacity
---
Vertical AC Units Combine Maximum Indoor Comfort with Minimal Cost
Scientific Systems offers a complete line of vertical AC units for every application. We provide units certified for use in Class I Group B, C, and D Division 2 hazardous locations or Class II, Groups E, F, and G in Divisions 1 and 2, and more. Whether you need retrofit conversion on an existing unit or you need a complete custom designed vertical AC unit, Scientific Systems can deliver and meet the requirements for NEC and OSHA. We can design your vertical AC unit for 1.5-to-100-ton capacity to meet your application needs.
---
How To Order
How to Order the VA 40 Series Vertical AC Unit
Determine required cooling capacity in nominal tons (12,000 BTUH per ton). For computer-assisted load calculations, contact the factory and request Technical Support Bulletin REHV1FRM.
Determine the required voltage configuration. Models are available for 50 or 60 Hertz.
For 'explosion proof' models, determine hazard classification per National Electric Code. For example: Class I, Group D, Division 2. For models with combined pressurization and air conditioning, request bulletin AIPR3PSS.
Determine if supply air discharge shall be upward or horizontal. Return air opening is always in the same location.
Select the model number by following the order code.
Then select the desired Accessories and Options. Add a slash (/) and the code for each selected item to the end of the model number. For example: VA 40 – H – 05.0 – 1 – B – ID2 / EH(4) / FDI.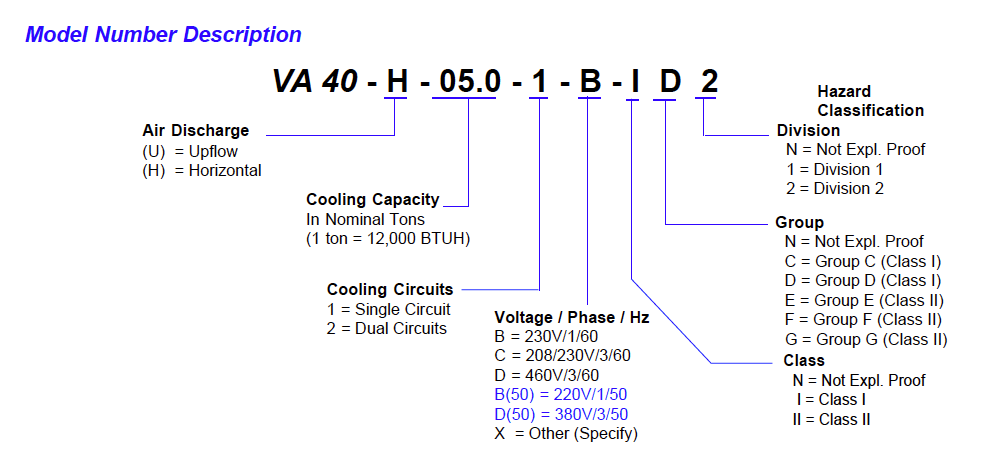 How to Order the VACX Economy Series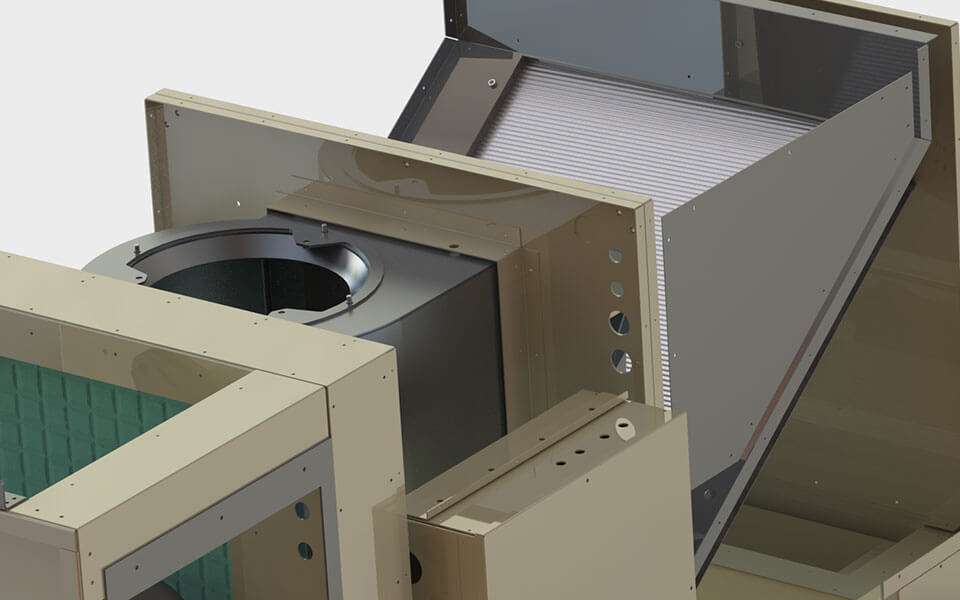 Call our team of experts at Scientific Systems LLC today at 225-926-6950 or fill out our online form to request more information about our VACX Economy Series.
Vertical AC Units – VA 40 Series
VA 40 Series vertical AC units are engineered for severe duty industrial and offshore service. Explosion proof models meet the requirements for use in hazardous locations under the National Electrical Code (NEC) Class I, Groups B, C and D or Class II, Groups E, F, and G in Divisions 1 and 2.
These rugged vertical AC units are built for maximum performance, reliability and safety. Cabinets are 14 ga galvaneal steel with 16 ga access panels. A two-part epoxy primer and attractive textured urethane topcoat provide excellent corrosion protection. Drain pans are Heliarc welded stainless steel. All mechanical and electrical components in these vertical AC units are selected for durability and minimum need for maintenance in demanding industrial environments. Switches and annunciator lights are sealed and industrial grade. Circulating air blowers are belt driven with adjustable speed pulleys. Bearings are permanently lubricated. Severe service motors are totally enclosed (TEFC) with a 1.15 service factor.
When simultaneous building pressurization (NFPA 496) is required, PB 24** Combined Air Conditioning / Pressurization units must be specified. Other options and accessories for these vertical AC units include explosion proof models, stainless steel cabinets, steam or electric heaters, SaveCoil 101** baked phenoxy coil coatings, and water-cooled condensers.
Features of the VA 40 Series Vertical AC Units
*Optional
**Request Product Bulletin
Applications of VA 40 Series
Vertical AC Units – VACX Series
Scientific Systems offers a complete line of severe duty and explosion-proof, wall mount vertical AC units. Our VACX units come in multiple versions – Straight Cool, with Electric Heat, Steam Coil Heat, Heat Pump, and with Pressurization and Filtration.  We offer economical retrofit conversion options, and complete custom design options. All of our vertical AC units are constructed of heavy-duty materials specially designed for hazardous and industrial environments. Certified for use in Class I Group B, C, and D Division 2 hazardous locations. Scientific Systems has been committed to keeping workers and the work place safe long before OSHA was founded. 
Vertical AC Units – VACX Economy Series
Scientific Systems LLC offers VACX Economy Series air conditioners that are suitable for use in Class I Group B, C, and D Division 2 hazardous locations. These vertical, compact AC units are available with a capacity of 1.5 to 5 tons.
Vertical AC Units Combine Maximum Indoor Comfort With Minimal Cost
VACX Wall Mounted Air Conditioners are attractively priced and provide maximum indoor temperature control. Because these units are vertical, they are especially desirable where installation space is limited. All models feature a mounting flange, allowing for easy installation against exterior building walls.
VACX Economy Series Features
Our models feature weather-resistant enclosures of 20-gauge galvanized steel and come equipped with standard cooling and optional. The VACX Economy Series also includes the features listed below.
All models are available for standard service, which does not include the explosion-proof modifications. An accessory PBX 10 Pressurization Blower should be used if building pressurization per NFPA 496 is also required.
Applications of VACX Economy Series
Our VACX Economy Series air conditioners are recommended for light-duty industrial applications. View a list of applications below.
Control rooms and computer rooms
Hazardous material storage
Motor control centers and analyzer buildings
Offshore oil and gas platform crew quarters and control buildings
Chemical and pharmaceutical plants
Gas pipeline and compressor stations
Painting and solvent use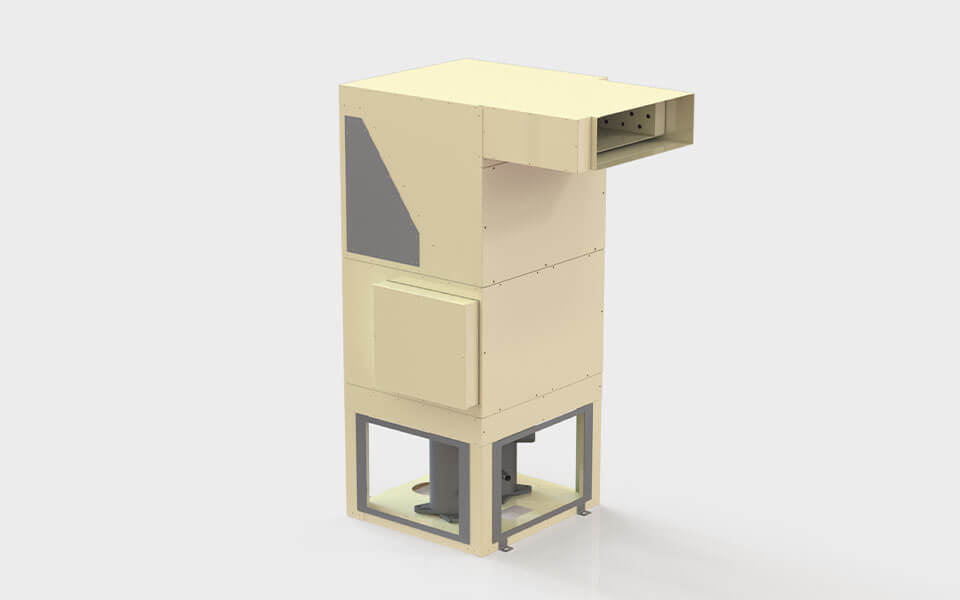 Bard Unit Conversions
One of the cost-effective ways that we offer is what we call a BARD unit conversion.
These bard conversion units are completely self-contained with everything being mounted to the wall, no condensers sitting on the ground with copper lines and electrical running to and from the units.
With these BARD wall mount units, we can off from 1 to 5 tons of cooling with or without heat.
Coated coils
Explosion-proof – Class I, Div 2
Redundancy
Above grade fresh air intake
Remote control panel