Explosion-Proof HVAC Systems
---
Ensure Safety and Maximize Productivity
If your facility has hazardous materials in the atmosphere, such as flammable gasses or combustible dust particles, you need an explosion-proof HVAC system to comply with regulations. Scientific Systems designs and builds custom HVAC solutions that contain explosions and keep your worksite safe.
With over five decades of experience, our experts deliver custom systems that exceed our client's expectations while also complying with National Electric Code (NEC) for Class I, Divisions 1 and/or 2, and Class II, Division 1 and/or 2. Find out more about our explosion-proof HVAC systems when you contact us today.
Custom Explosion-Proof HVAC Systems that Fits Your Operations
Every explosion-proof HVAC system that Scientific Systems creates is designed to fit the specific needs of our clients and their industry. Whether you own a warehouse that stores flammable solvents and paint materials or operate an oil and gas refinery, you'll need a reliable HVAC solution that maintains and improves safety.
Scientific Systems provide a variety of explosion-proof HVAC systems to ensure site safety. We offer:
Browse our selection of explosion-proof HVAC systems, and call us to ask about a custom unit to keep your workers safe and increase efficiency.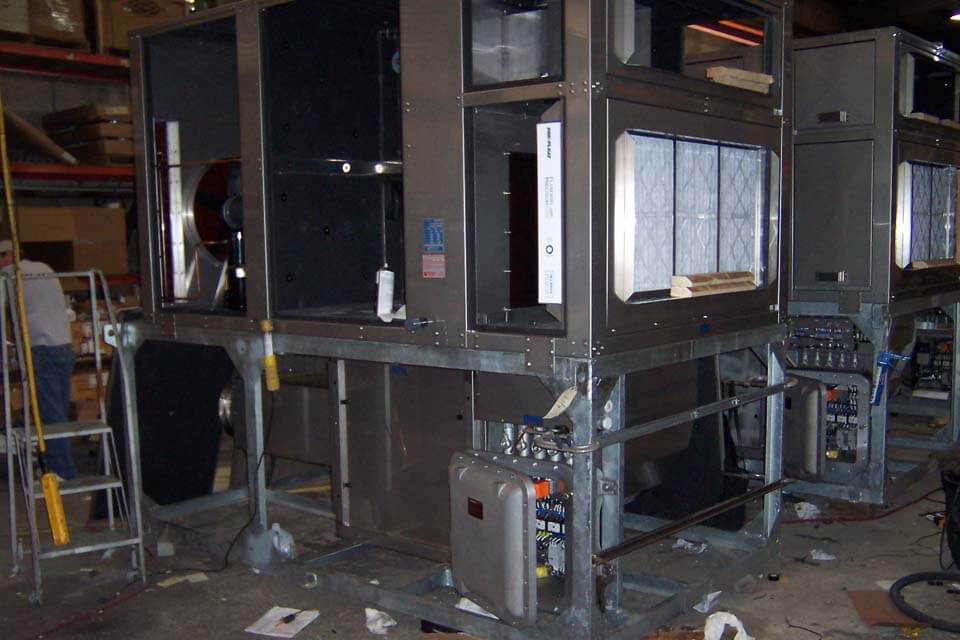 Why Partner with Us for Your Explosion-Proof HVAC System
In addition to having 50+ years of experience in creating high-end and industry-leading HVAC solutions, we pride ourselves on getting to know our clients and understanding their needs and operations to build an effective system that boosts productivity and safety. Our explosion-proof HVAC systems are tailored to your unique facility and industry.
Let's collaborate and create a unique solution for your daily operations. Call Scientific Systems to start your custom explosion-proof HVAC system today.
Contact Us Today for an Explosion-Proof HVAC System
Don't waste time and money on incidents that could've been prevented. Ensure workplace safety and maximize productivity with an explosion-proof HVAC system from Scientific Systems. Fill out our online form or speak with a representative when you call 225-926-6950.