SafetyCool: Explosion-Proof Window Units that Blue Origin Trusts
---
Your Preferred Vendor for Class 1, Division 2 Solutions
If you operate a control laboratory or testing room with volatile materials that could cause harm to your facility and workers, you need a reliable HVAC solution from a trustworthy and experienced provider. Scientific Systems offers top-of-the-line explosion-proof window units trusted by Blue Origin – the innovative company transforming space travel through reusable launch vehicles and in-space systems.
Blue Origin relies on our explosion-proof window units because they maintain safety standards and ensure site and employee safety while boosting productivity and performance. We have the only UL Line Certified window units and adhere to National Electric Code (NEC) Class 1, Division 2, Groups B, C, & D.
See why Scientific Systems is a preferred vendor for Class 1, Divison 2 explosion-proof window units and why Blue Origin trusts our solutions when you reach out and tell us about your project.
Our Explosion-Proof Window Unit Features
Features of Our Explosion-Proof Window Units Used by Blue Origin
Whether you run a control room, research site, or testing laboratory, our explosion-proof window units used by Blue Origin provide unparalleled quality, durability, and safety to keep your operations up and running and protected from ignitions. Our HVAC solutions are custom-built to fit your operations, so we have you covered whether you need a cooling or dehumidification process, heat pumps, or air filtration.
Features of Our Blue Origin Preferred Explosion-Proof Units
When you choose our explosion-proof window units used by Blue Origin, you opt for a system that meets the highest safety standards, unmatched performance, durability, and energy efficiency. Contact Scientific Systems today to order your unit.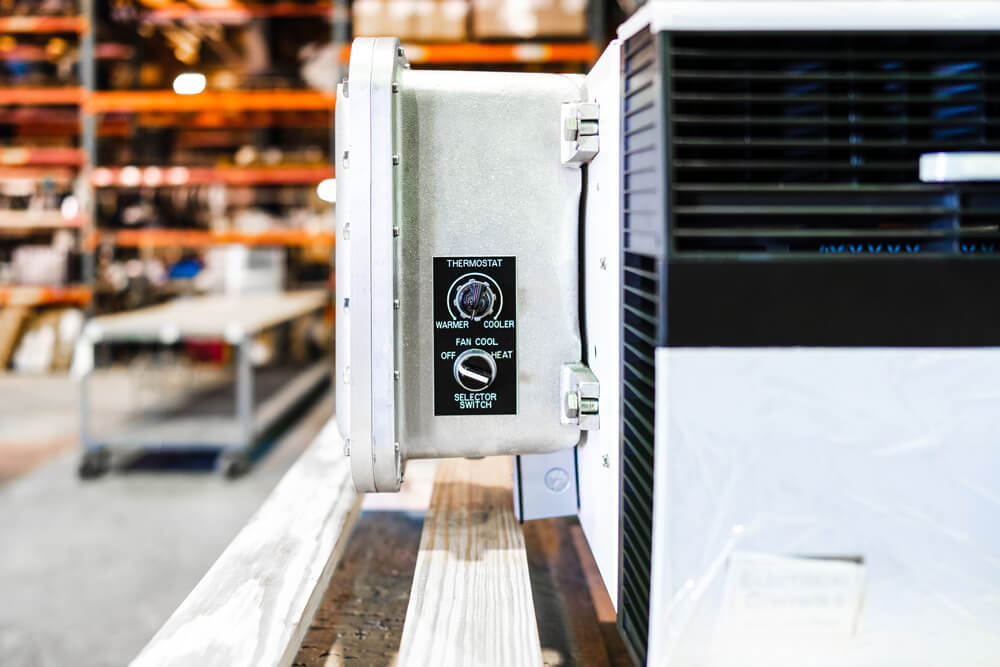 Our Blue Origin, Explosion-Proof Window Units Promise a Safe and Efficient Worksite
When it comes to explosion-proof window units, go with the system that Blue Origin trusts. Scientific Systems has over 50 years of experience designing and developing the safest, most efficient, and most reliable solutions for your operations.
Contact us today to learn more about our explosion-proof window units that Blue Origin has made part of their operations when you call 225-926-6950 or fill out our online form for more information.