Hazardous Location Air Conditioners
---
Built with Your Operations in Mind
If you have a hazardous work environment that requires air conditioning and pressurization, you need hazardous location air conditioners. Scientific Systems have been the industry leaders in providing reliable and cost-effective air conditioning units for over five decades.
We meet our client's application specifications and offer custom-built units designed to improve working conditions. Our hazardous location air conditioners also comply with the National Electric Code (NEC) for Class I, Divisions 1 and/or 2, and Class II, Division 1 and/or 2. Find out more information about our custom air conditioners today when you contact Scientific Systems.
Custom Systems from Our Hazardous Location Air Conditioner Company
Whether you manage or operate an industrial control room, manufacturing facility, or gas pipeline compressor plant, you will need a high-quality hazardous location air conditioner to maintain a safe and stable work environment. Receive a custom hazardous location air conditioner with additional features to accommodate your production when you contact Scientific Systems today.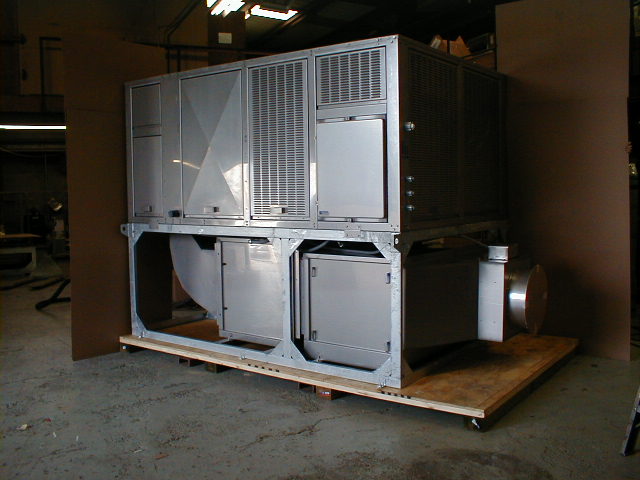 Why Choose Us As Your Hazardous Location Air Conditioner Provider?
When you partner with Scientific Systems for a hazardous location air conditioner, you will work with experienced manufacturers who dedicate time to understanding your processes to craft an intuitive system that will increase productivity. If you are unsure of what your workplace needs, call us today and our team can provide expert insight and start a custom project to fit your daily operations.
Call Today for a Hazardous Location Air Conditioner to Maximize Safety
Your employees are already at risk working in a risky environment. Improve safety and productivity when you invest in a hazardous location air conditioner from Scientific Systems. You can fill out our online form or talk to a representative on the phone and tell us what you need. Call 225-926-6950 to start your project today.